Brief Intro to Catnip Bill
Brief Intro to Catnip Bill
With Catnip Bill's loving spirit and generations of natural medicine expertise, his great-grandson is proud to introduce these high quality lab tested CBD products from Harbor Hemp Company.
4 Generations | Natural Medicines & Herbal Treatments
Catnip Bill was a fourth-generation medicine man.  As far as his family history goes back, Catnip Bill's Great-Grandfather, Grandfather and Father were all Herb Doctors too; experts in natural medicines and herbal treatments.  More than a local legend; there were many articles written about Catnip Bill in Good Morning Gloucester and the Boston Papers.
Even a Children's Book written about the 'Catnip Man'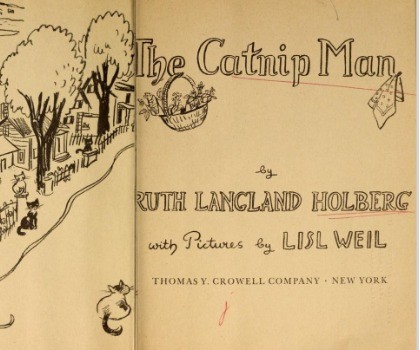 And of course, he loved animals, treating cats and dogs with his special mixtures. He was so well respected and loved that there was a children's book written about him called the Catnip Man by Ruth Langland Holberg published in 1951.